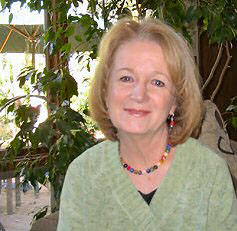 "If you read for pleasure, there's probably more pleasure per inch in Pickard's work than almost any other current crime novelist."

Cleveland Plain Dealer

"Pickard has evolved into a novelist of substantial literary power."

The Denver Post
I held my first book signing at Rainy Day Books in Fairway, Ks. That was back in 1983. Since then, it has become famous because of its legendary owner, Vivien Jennings.
I owe Vivien a huge personal thank you. . .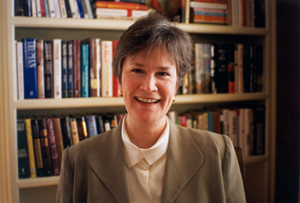 Vivien Jennings
After my first book was published as an Avon paperback, Vivien praised it at a book convention. Sitting in the audience was a young editor from Pocket Books–Linda Marrow--whose interest was piqued by what Vivien said about my work. Linda might have forgotten about me, however, if not for one of those happy coincidences in life. When she got back to her desk, there, right on top of it, was a copy of GENEROUS DEATH, which my agent had sent to her, recommending that she read it. Remembering Vivien's words, and knowing that Vivien was a bookseller whose instincts were highly regarded in the industry, Linda read my GENEROUS DEATH. She got in contact with my agent, asking if she could talk to me, and one day out of the blue I got a call from Linda Marrow! She told me what had happened, and then she asked me if I would like to write another series, possibly under another name, for Pocket. I was tempted, but in the end, I down the offer because I was just about to go into hardcover at Scribner's, and I felt that I was headed down the right track with my one mystery series.
That, happily, was not the end of our story. Linda bought up all of my paperback rights! And then, a few years later, as soon as Pocket started its own hardcover line, she took me over to Pocket and became my editor. Now, all these years and books later, I am still with her, only now we're at Ballantine Books. Ours has been a dream editor/writer relationship and friendship, and it all began with Vivien Jennings, of Rainy Day Books.